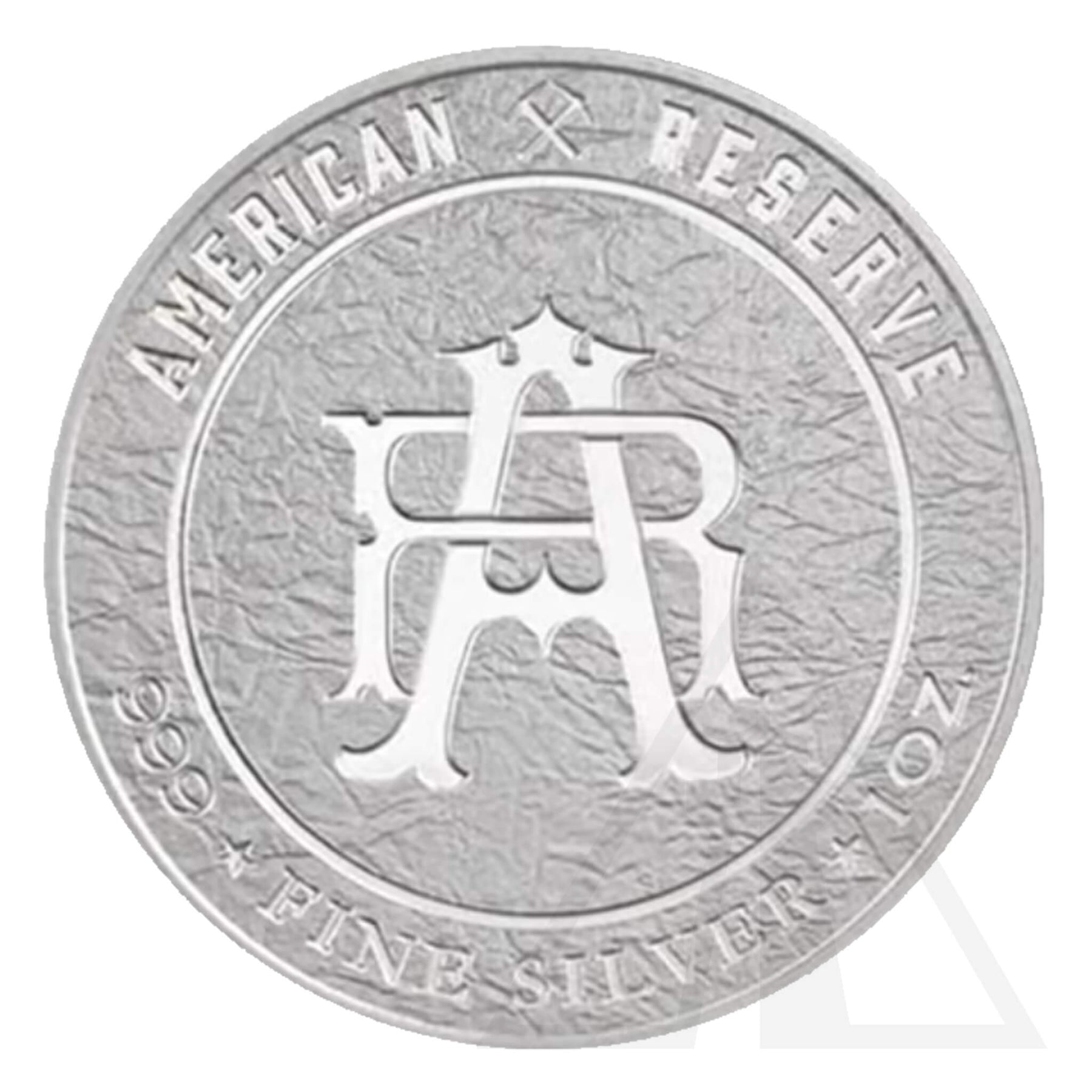 1 Oz Asahi Silver American Reserve Round
Pickup currently unavailable at Markham Office
1 Oz Asahi Silver American Reserve Round
Markham Office
Pickup currently unavailable
345 Renfrew Drive
201
Markham ON L3R 9S9
Canada
+18773234653
Discover the latest addition to the American Reserve product lineup, where high-quality silver rounds and bullion bars are mined and minted exclusively in the United States of America. As a brand deeply committed to preserving the rich tradition of American mining and precious metals, the American Reserve series represents a remarkable achievement in craftsmanship and patriotism.
The 1 oz American Reserve Silver round stands as a compelling choice for astute investors seeking the perfect balance of value and quality. Renowned for their lower premium price, these rounds do not carry legal tender status, resulting in a more accessible option without compromising on metal content and purity.
Highlights of the 1 oz American Reserve Silver Round:
Individual Shipping with Protective Packaging: Each silver round is meticulously packaged to ensure its pristine condition upon arrival, safeguarding your precious investment.

999 Fine Silver: Consisting of one troy ounce of 999 fine silver, these rounds epitomize purity and refinement, meeting the highest industry standards.
Exquisite Design:
Obverse Design: The obverse side of the round proudly displays the iconic American Reserve logo encircled by two crossed pick axes, symbolizing the brand's unwavering commitment to the American mining heritage. Inscriptions "AMERICAN RESERVE" and "999 FINE SILVER 1 OZ" adorn a textured background, reminiscent of the rugged beauty of natural rock formations.
Reverse Design: Emblazoned on the reverse side is a majestic depiction of a perched bald eagle, an emblematic representation of the United States, exuding strength, freedom, and resilience. The inscriptions "MINED & MADE IN AMERICA" and the Asahi Refining USA logo further emphasize the origin and trustworthiness of these remarkable silver rounds.
Mint-Branded Excellence:
The American Reserve Silver Rounds feature an understated yet sturdy design. The obverse proudly showcases the interlaced American Reserve logo, a definitive assurance that the silver used in the minting process is exclusively sourced from the United States. This dedication to American-sourced silver establishes a powerful connection between the investor and the heritage of American mining.
Asahi Refining: A Legacy of Excellence:
Asahi Refining USA, headquartered in Salt Lake City, Utah, brings together nearly two centuries of industry expertise with innovative practices to become a leading global provider of precious metal assaying, refining, and bullion products. Formed in 1952 through the acquisition of Johnson Matthey Gold & Silver Refining businesses, Asahi Refining USA amalgamates two entities known for their quality, precision, and expertise.
With a strong foundation of honesty and integrity, Asahi Refining USA builds enduring relationships with its clients, offering superior products and services. This trust extends to the American Reserve brand, where their involvement ensures that these silver rounds embody the spirit of American pride and craftsmanship.
In conclusion, the American Reserve Silver Rounds by Asahi represent an extraordinary opportunity to invest in the rich legacy of American mining and precious metals. With their stunning design, impeccable quality, and dedication to preserving American traditions, these silver rounds stand as a testament to the enduring excellence of Asahi Refining USA and the spirit of the United States of America.
Your Guides To Secure Wealth
Free 30-minute consultation
Tap into our 20 years of experience and let us walk you through our products and solutions, and answer any questions you have about diversifying your portfolio.
At a time that works for you.